A Chapter of HomeAid America
HomeAid is a leading national nonprofit provider of housing for today's homeless. The organization builds and renovates multi-unit shelters for America's homeless families and individuals through local chapters in 18 markets across the country, each working with the local building industry to give back to the community.
HomeAid was founded in 1989 by the Orange County chapter of the Building Industry Association of Southern California, an affiliate of the National Association of Home Builders. Since that time, HomeAid has expanded throughout the country and now has 18 chapters in 12 states. The organization allows home builders an opportunity to do what they do best (build homes) to help make a difference in the lives of those experiencing homeless.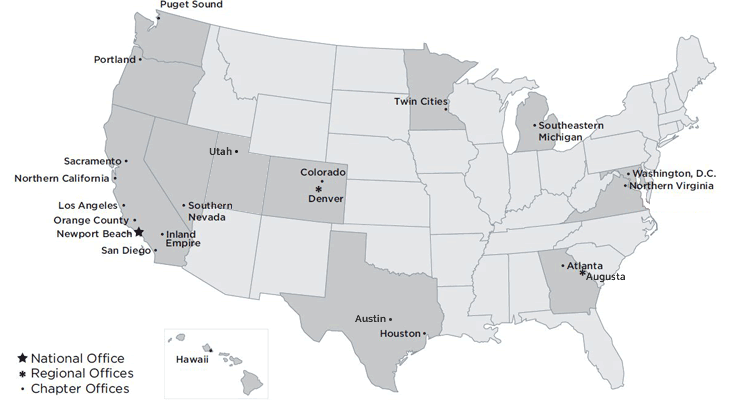 ---
The Colorado chapter joined the HomeAid effort in late 1999 and is making a notable impact on homelessness in our state. HomeAid Colorado has garnered more than $5 million in in-kind donations, adding nearly 400 beds across 56 housing units. HomeAid has created assets for local nonprofits valued at $13 million with more than $6 million worth of projects in development, forecasted to add or preserve 99 beds to serve Colorado's homeless.
To learn more about HomeAid's national efforts or see what other chapters across the country are doing, please visit www.homeaid.org.