Please enjoy hearing the success stories of those HomeAid has been able to house and support through our housing development and community outreach programs. 
Angela's Story: From Homeless to Homeowner
Kelly's Story: A Home for Female Veterans
HomeAid Colorado and EFAA proudly introduce to you Emily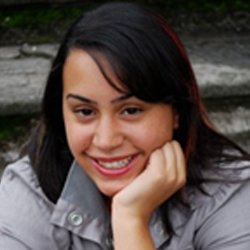 Emily is off to college to pursue her dream of studying criminal justice and law enforcement. But two years ago, Emily was in a very different place, and this dream didn't even exist. Emily and her mother had experienced a family crisis that left them without a place to live or resources to get back on their feet. With nowhere else to turn, they were able to move into emergency housing where they could stabilize their lives. Emily's performance in high school improved dramatically, and she blossomed as a student. Motivated by her difficult situation at home, she dedicated herself to working hard in school, becoming involved in leadership opportunities, and inspiring other students. She is especially passionate about being an active leader in the Latino community and is herself inspired by successful Latino role models she's met through school. After college, she wants to work on issues like police brutality and intends to use her voice to raise awareness about issues like domestic violence and empower women and girls to speak up.
HomeAid Colorado and Urban Peak proudly introduce to you Juan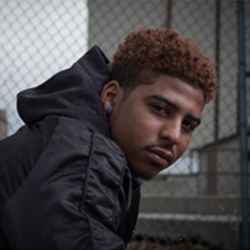 Like many youths on the streets, Juan had experienced trauma. Abuse at home from addicted parents and years spent bouncing from one foster family to another had created serious mental health issues. His trauma was so severe that Juan harmed himself in the presence of staff and other clients. Through the fog of his emotional distress, he knew help was available. Juan had the courage to begin taking the education and employment classes offered at Urban Peak. As he started trusting the staff, their compassion helped him find compassion for himself. Juan was the first youth to move into our new Transitional Living Program, allowing him to budget and save money while he continued to gain in health and independence. Last month, Juan got a job, has been following a budget and is currently studying for his GED, remaining active in the Job Readiness Training program.
HomeAid Colorado and Mountain States Children's Home proudly introduce you to Amanda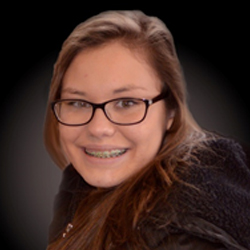 The Children's home helped me find the real me, helped me find God and helped me through the loss of my mom. The Children's home was there for me and continues to help me through this time when I thought I was alone. They gave me a family that I can count on, to laugh with, cry with and share feelings with. They have helped me see what a family is like and they have helped me be confident in who I am. I am so thankful for my house parents and counselors for all that they have sacrificed, and I will forever be grateful.
HomeAid Colorado and Third Way Center proudly introduce you to Mark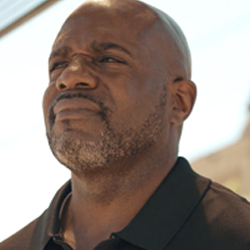 At a young age, Mark's mother abandoned him, but after being adopted, he finally had a stable support system and grew very close to his adoptive father. Once again, Mark was faced with abandonment and grief upon the death of the only father figure he had ever known. Mark's adoptive mother turned to alcohol, and he became consumed with anger. As a result, Mark began channeling his frustrations into exercise and from this, developed a passion for track. He later became a star athlete in high school which turned into a full ride scholarship. With constant help and support, Mark has broken the intergenerational cycle of abandonment he faced so that he may provide the best life possible for his family. Mark is happily married to his college sweetheart and has three beautiful, successful children and works for FEMA.
HomeAid Colorado and Hope House proudly introduce you to Trinity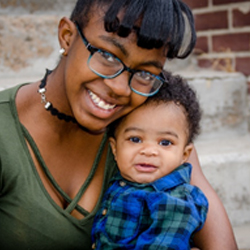 The teen moms at Hope House show grit and determination as they work to create a new life for themselves and their children. Trinity is no exception. Wanting to break the cycle of poverty and care for her son Anthony, she joined the Hope House Residential Program, where she is taking our Parenting and Healthy Relationships classes. With the support of our College & Career Program, she is also a thriving freshman at Metro State University of Denver. "I already have a college fund started for my son Anthony because there is no way he will be able to qualify for a first-generation college scholarship like I did… because I am going to graduate from college,"– says Trinity.
HomeAid Colorado and Hope House proudly introduce you to Zayra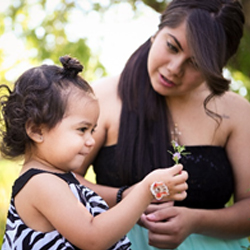 Zayra was just 17 and on her own with her brand new baby girl, living with extended family members who didn't have room for anyone else in their already overcrowded apartment. She had dropped out of school and had no way to break the cycle of poverty that had defined her life so far. But she knew she wanted to provide a different life for herself and her daughter, Alexa. She just needed the tools and the support to get there. The good news is Zayra, and Alexa found a safe place to live, where she earned her GED, completed Parenting and Healthy Relationships classes, and graduated from Hope House's Residential Program. Today not only is Zayra self-sufficient – she recently purchased her own home! She has created a beautiful life for herself and her daughter Alexa!
Chelsea's Story
Chelsea lost her mother to cancer when she was just nine years old. Dealing with the loss of his wife, Chelsea's father was forced to raise his daughter as a single parent. Her father, working in the construction industry suddenly lost his job. Struggling to pay the rent without a steady income, they were evicted from their home with nowhere to go. Eventually, Chelsea and her father found shelter at The Crossing. Chelsea shared her story at our breakfast two years ago. She and her father now live in an apartment, and he is back to work with a great job. She graduated from Early College of Arvada this May and is currently attending community college with a major in social work, giving her the opportunity to give back and support others as so many have done for her.